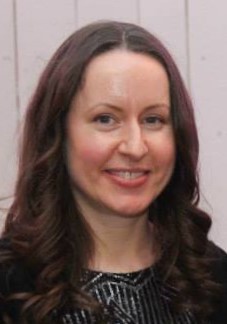 Goldring
Senior Recruiter
Toronto, Ontario, Canada
Skills
recruiting
virtual recruiting
financial services
sales
prospecting
detail oriented
relationship builder
financial advisors
networking
workplace wellness
career coaching
...
I am a dedicated, diligent and organized HR and recruitment professional with 14 years' experience. My two motivators are people and processes. I started my career journey in corporate recruitment in 2006 providing full life-cycle recruitment (niche market - Financial Advisors) for 11 years'. During this time, I was able to learn and grow within my role as I supported company growth and development as a strategic HR business partner. I provided leadership, advice, and services to management and employees for effective HR practices in areas such as: attraction and retention, recruitment, performance, career management, onboarding, training and development and implemented a Workplace Wellness Program - Monthly Mental Health Break. I have additional expertise in holistic career coaching & career consulting, workplace wellness, stress mastery and private career college recruitment. As a Senior Recruiter, I have meaningful conversations with candidates by exploring their motivations and career goals. In addition, I provide support and customized full life-cycle recruitment services for employers. How I can add value to your organization: 🔹Registered Professional Recruiter (RPR) - 14 years' experience 🔹Certified Human Resources Leader (CHRL) 🔹Act as the link between a candidate and employer 🔹Act as a recruitment partner and trusted advisor to your business 🔹Attract top talent to your organization 🔹Customize a talent solution that works for your company 🔹️If you're a career seeker or employer, let's connect! Specialties: Financial Advisor Recruitment | Financial Services Recruitment | Sales Recruitment | Private Career College Recruitment | Recruitment | Talent Acquisition | HR | Onboarding | Training & Development | Candidate Experience | Workplace Wellness | Stress Mastery | Mentorship | Career Coaching | Career Consulting | Headhunter
Get listed in our Recruiter Directory today! Get the exposure your need to promote your brand and grow your business.
Create a profile for freee