The Ultimate Guide to Using AI in Recruiting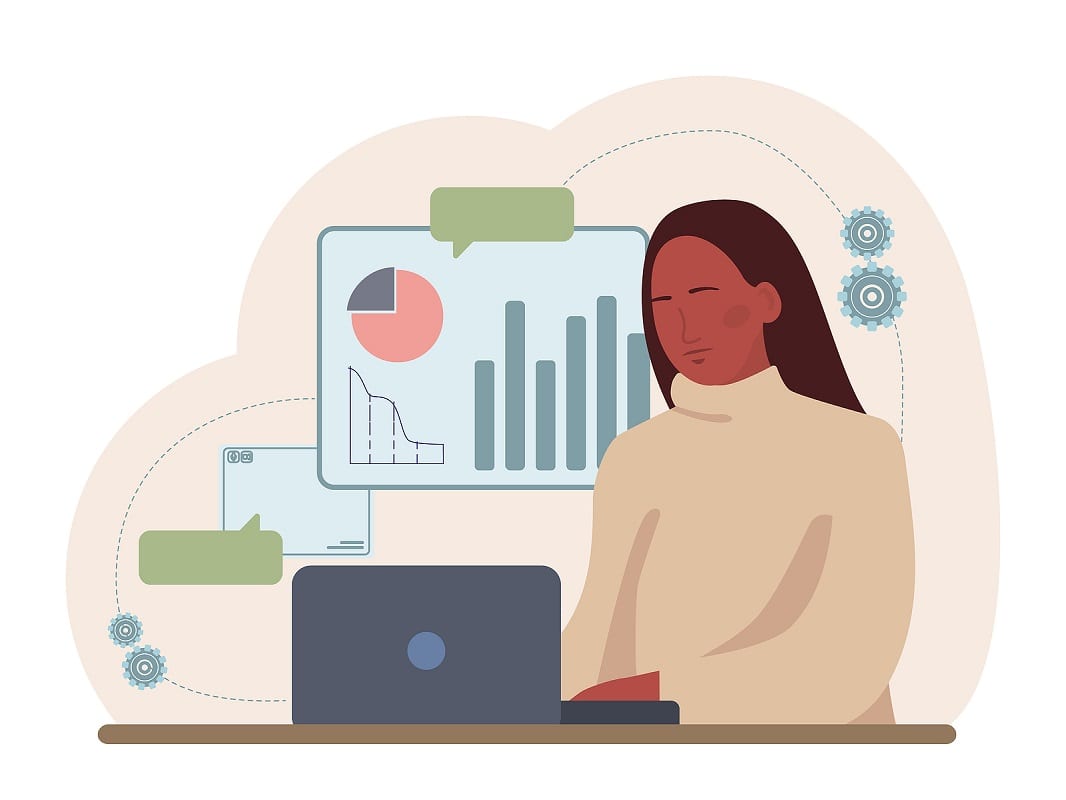 Some research suggests that 84% of business leaders believe that AI will help them hire in the future.
However, many hiring managers, recruiters, and talent acquisition professionals still have questions about AI. Since it is a new technology, it can be challenging to understand and learn how to implement it into your recruiting process.
If your business is considering using the power of AI to augment your recruiting process, keep reading to learn everything you need to know before shopping for the perfect tool.
What Is AI Recruiting?
First of all, you need to understand some artificial intelligence (AI) basics. AI is the study of how we perceive the world around us, and then it uses that information to make decisions. There are many applications of AI, and one of the most recognizable ones is Netflix's streaming algorithm.
The AI in the algorithm can pick up on patterns of what you enjoy watching and make suggestions for shows based on that. Similarly, you can use AI in recruiting to identify patterns, like if a candidate worked at a marketing agency, they likely have marketing skills.
Another great thing about AI is that it is also a quick learner. It can quickly identify patterns and then help you make decisions based on similar information. This way, you can use reliable data and information to ensure that you're hiring the best candidates for your business.
AI is a great way to automate stages of the recruitment process. It will analyze data and use machine learning to make decisions similar to how an actual recruiter would make the decision.
Why Is It Important?
There are many benefits to using AI in recruiting, like having a more efficient process and automating tasks to free up a recruiter's time. When recruiters have more time, they can focus on connecting with job seekers and looking at the big picture.
If you implement AI into your talent acquisition process correctly, you shouldn't have any issues with the AI recruiting tools. It'll be a background operation for when you need extra support.
However, AI should only be used as an assistant or an advisor to a recruiter. Recruiters don't have to worry about AI taking their job because the recruitment process still needs human interaction with a human recruiter.
Recruiting AI has also been beneficial after the COVID-19 pandemic as companies struggle to find and retain new talent amidst the Great Resignation. Using AI to offer personalization, automation, and employment data i nsights allows recruiting teams to have a head start in the race for top talent.
How Can You Implement AI into Your Recruiting Process?
There are three main areas where you can use AI recruiting: screening, engaging and interviewing, or sourcing candidates.
When screening candidates, AI can help you make decisions to narrow down your talent pool. You can use it to comb through resumes and find relevant experiences and skills. When you pair this data with something like a skills test, it can help you predict your performance. Automating this process will speed up the hiring, but you'll also have a better idea of who might be suitable for the job.
If you don't feel like you have time to manage all of your candidates, you can use AI as a chatbot to connect with applicants and provide a great experience. You can then have all of this chatbot data stored to use before an interview. However, you can also use it to update a client on their application status.
Some bigger companies like Facebook and Google also use AI to assess candidates in an interview. They will analyze their personality traits, word choice, facial expression, and more. You could use AI to gather even more data and information about the candidate, but the results may not always be accurate. This is one field of AI that is still developing.
Sourcing is the area where AI comes most in handy. It can help you find candidates that might not have been in your original talent pool. It'll pull candidates from employee databases, social media platforms, or job boards. When all of the candidates are in one spot, it makes it easier for the recruiters.
Recruiter.com's powerful AI recruiting software lets you source candidates and reach out to potential candidates. You can send a series of highly optimized recruiting emails to candidates that you think would be a great fit. Recruiter.com's tool is unique because you can source and screen candidates all in one platform so that you don't have to manage two different applications.
What Are Benefits of Using AI in Recruiting?
The main benefit of using AI in recruiting is speeding up the hiring process. When top candidates are off the market in ten days , this will help you as much as possible.
AI can quickly analyze your job applications and match them against the job descriptions you posted on a job board. Then, AI will filter out candidates that would best fit your expectations and only send you a list of the most qualified candidates. In fact, Recruiter.com's tool will make it as easy as possible by sending it directly to your email.
You can also use AI to have a larger pool of talent. You can use it to reach out to qualified candidates and bring them into your candidate pool. Even if you don't use them for this position, you can keep them in your AI recruiting tool if you have a similar job later.
When you have more time during your recruiting process, you can spend that time connecting with candidates. However, AI can also save you money on hiring.
In fact, the average cost to hire a non-executive employee in 2021 was $4,425 . In 2019, it was $4,125. Recruiter.comalso expects that this increased number, along with more churn in the job market, willincrease by $50 billion being spent on hiring this year. However, AI can help you save money and avoid these expensive costs.
IBM claimed that AI helped their company save about $300 million on hiring-related costs. While AI could help you save on the short-term costs of hiring candidates, it can also help you with the long-term costs.
If you hire the wrong candidate, it can cost you anywhere between $17,000 to $240,000 . To avoid making that bad hire, you need all the information you can get, so AI can give you the best chances of finding the right candidate for the role.
You'll also be able to use AI to help reduce any bias you might have during the recruiting process. You can use this to ensure that you have the most qualified candidates that might've been left out due to any unconscious biases.
When used correctly, AI can provide a great candidate experience, becoming increasingly more important in a candidate's job market. You can use automatic schedulers to set up interviews without going back and forth and deciding on a time. You can also interview candidates remotely.
If you don't have time to talk to candidates all day, you can also use an AI chatbot to answer any candidate's questions. This way, they'll still feel like they have an informative and hands-on process to make them more likely to accept a job offer.
Should There Be Concerns About AI?
Some recruiters are worried that using this technology will make the candidate's experience less authentic. Some are worried that it will take their jobs, and then there won't be a need for recruiters anymore.
However, it's just the opposite. The Wall Street Journal found that recruiters are very high in demand, and they're one of the most challenging positions to recruit for. AI can't replace the personalized touch that a recruiter can provide, but it's just a tool that recruiters can use to keep up with increased demand.
How Can You Implement an AI for Recruiting Solution Into Your Process?
Now that you've decided that you need AI in recruiting, you'll need to implement this solution into your recruiting process. This might be one of the most important steps when using AI. If you don't implement it effectively, it could slow down your workflow and cause problems.
When searching for AI tools, make sure that you find one that you know you will actually use. If you aren't technologically inclined, you may want one that is very basic or has a friendly user interface. You also want to find an AI solution that will address your problem. Don't get distracted by new technologies if they won't even help you out.
It would be best if you also talked with the main people who would be using this technology. For example, if recruiters are going to be using it frequently, you'll want to ensure that they're happy with the choice.
Once you choose a tool, provide training to everyone using it. If your team doesn't know how to use it, they may be less likely to utilize it. Ensure that they adopt the new AI-powered technology. If you don't want to use the AI-powered recruiting software yourself, Recruiter.com also has an option to run the software for you.
Start Using AI in Recruiting Processes Today
Now that you know all the basics of using AI in recruiting, you need to find the perfect recruiting tool.
Here at Recruiter.com, we're experts in everything about recruiting. In addition to our extensive network of recruiters that you can hire monthly, we also have a powerful AI tool that can help you source candidates and reach out to them.
If you're learning more about our helpful hiring solutions, contact us today !
Get the top recruiting news and insights delivered to your inbox every week. Sign up for the Recruiter Today newsletter.