About Recruiter.com™
The expert network for recruiters
Recruiter.com™, the expert network for recruiters, is a leading platform connecting recruiters and employers. Recruiter.com™ pairs enterprises with an extensive network of recruiters and powerful AI matching tools to drive the hiring of top talent faster and smarter. Headquartered in Houston, TX with additional offices in Connecticut and Mauritius, Recruiter.com™'s business is designed to accelerate recruiting and hiring success through technology adoption.
Our Recruiter.com™ Network
Our primary product and service is our cloud-based "Job Market" software platform for professional hiring. The Job Market software facilitates connections to a nationwide network of professional recruiters, and is augmented by proprietary artificial intelligence technologies that draw from talent communities of millions of people. Recruiter.com™ provides enterprise and mid-market employers recruiting services designed to scale across a diverse range of skills and industries. We offer employers a flexible, performance-based hiring model for permanent and contract talent. We offer recruiters SHRM certified recruitment training and independent earning opportunity.

Recruiter.com™ has strategic partnerships in many areas of the recruitment process, including AI candidate matching software, applicant tracking systems, job sites, resume writing and career services, recruitment and career content providers, and recruitment service and outsourcing firms. Recruiter.com™ was voted "Top Tech Company to Watch" by the CT Tech Council, cited as one of the "Top 35 Most Influential Career Sites" by Forbes, and listed by Inc. as one of the "9 Best Websites for Finding Top Talent."


NEW EMPLOYER REGISTRATIONS IN THE LAST 30 DAYS
14
FEES ON THE PLATFORM
$ 12,717,305
Executive Team
Founder and CEO
Miles Jennings is an entrepreneur and founder of Recruiter.com™. With a decade of experience, Miles is a cited expert and influencer in the HR and recruitment space. He is a contributor to top publications such as Entrepreneur, WSJ, and Forbes. With a background in Internet technology, recruiting and social marketing, he loves everything about finding people the right jobs and inspiring people to follow their dreams. He graduated from Trinity College in Hartford, CT with a degree in Philosophy.


Founder and CTO
Ashley Saddul is a seasoned entrepreneur, technologist, star soccer player, and big-time foodie. His startup experience includes leadership at Simpli, a search engine that was acquired, as well as founding Impressive Domains, a premier domain brokerage firm from the early days of the Internet 'gold rush'. He has been profiled in numerous magazines, and is a frequent contributor on Forbes. He is an avid world traveler and adventurer, and loves hopping around the globe climbing mountains and photographing lost lakes.
President, Recruiting Solutions
Rick Roberts is an entrepreneur and Founder of Genesys Talent. He is a hands-on leader, strategic planner, and innovative developer of effective business development and delivery strategies. Rick has a consistent track record of achievement in leading of sales, recruiting, customer and consultant relationships, and operations. He is very passionate about creating the best hiring experience for the candidate, recruiter, and the hiring manager.
CFO
Bob Scherne has been the principal of Robert C. Scherne, CPA, PC, since March 2003. Mr. Scherne holds a Bachelors of Business Administration degree in Accounting from Pace University (New York City), and is an active member of the American Institute of Certified Public Accountants and the New York State Society of Certified Public Accountants.
OFFICES
HOUSTON
100 Waugh Drive, Suite 300
Houston, Texas 77007
USA
BRISTOL
123 Farmington Avenue, Suite 252
Bristol, CT 06010
USA
HAVE A QUESTION?
Whether you are hiring or are looking to grow your career, the Recruiter.com™ Job Market is the right choice for you. Let us show you how.
Message from Recruiter.com™
Welcome to Recruiter.com™, a company that is committed to building the next generation of technologies that help companies recruit talented professional employees.

With our recently completed acquisition and rebranding, we are more confident than ever in a bright future for the company. Recruiter.com™, is positioned as an early mover in the rapidly growing field of online recruiting. Our core asset, the software platform of Recruiter.com™, disrupts traditional recruiting, not by dis-intermediating recruiters or other stakeholders, but rather by facilitating connection and communication. We feel this approach is powerful, and are committed to realizing the potential of our software platform and business model.

Personally, I have been working in Internet-enabled recruiting technology for about fifteen years. Our exceptional staff is diligent, hard-working, and extremely knowledgeable about recruitment and talent acquisition techniques and technologies. We're all working together toward our ultimate goal of helping to open doors for people. We strive to do good for the world, our employees, investors, and partners.

We invite you to learn more about our company, and its products and services. Thank you for your interest and continued support.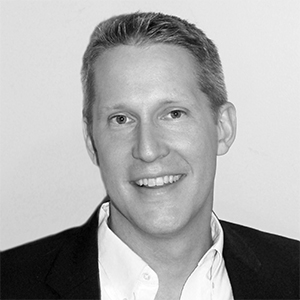 Miles Jennings, Founder and COO
RECRUITER.COM™ IN THE NEWS
News
Recruiter.com Responds to COVID-19
To assist its network of recruiters during this uncertain time and to take advantage of the virtual environment, Recruiter made its popular ...
more
March 31, 2020