Recruit like an expert, or let an expert recruit for you.
We empower businesses to recruit specialized talent faster with virtual teams of recruiters and AI job-matching technology.
Results Driven by Technology. Recruiting Done by Real People.
We believe that recruiting will always be about people. We use our technology to enable more human connections and build client and candidate relationships that really matter.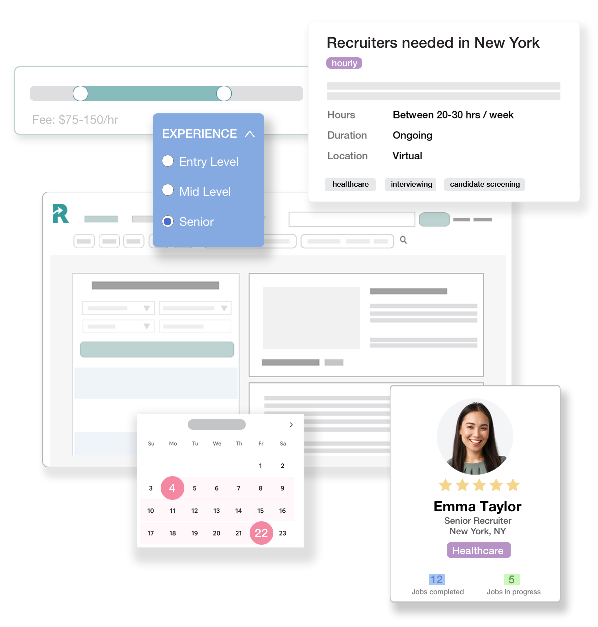 AI-powered

video and job matching technology

Find your next hire with our leading video, AI-search, and curated job-matching technology.

Learn More
On-demand

teams of expert recruiters

Let the world's largest network of more than 28,000 specialized independent recruiters help you hire better. Scale up or down and change focus as needed.

Start
Let our team customize a recruiting solution for your hiring needs.
Get started
Recruiter.com in the News
September 20, 2021
Recruiter.com Group, Inc. (NASDAQ:RCRT)(NASDAQ:RCRTW) ("Recruiter.com"), a leader in on-demand recruiting solutions, today announced that its artificial intelligence ("AI") software now indexes over 150 million profiles, empower ... more
September 09, 2021
Recruiter.com Group, Inc. (NASDAQ:RCRT)(NASDAQ:RCRTW) ("Recruiter.com"), a leader in on-demand recruiting solutions, today announced it has launched Amplify, an artificial intelligence ("AI") powered solution for proactive ... more