The Job Market
The People. The Platform. The Power.
Job Seekers
Search 6+ million Jobs. Stay on top of the market with Job Alerts. Send your resume to recruiters and employers.
START
Employers
Efficient platform. One point of contact. Unmatched firepower for your hard-to-fill positions. Drive applicants.
START
Recruiters
Access millions of dollars in fee-based jobs. Distribute your jobs to more than 2,000 sites. Get help filling your positions.
START
3,000,000
Professionals
We have an engaged member base of passive job seekers.
35,000
Recruiters
Our network of recruiters is the largest on the planet.
13,000
Companies
Recruiter.com is trusted by small and large employers.
Recruiter.com drives top talent to companies that want to hire them. Our Job Market distributes open jobs from employers to the largest network of recruiters on the planet.

Our centralized platform serves as a single point of contact for job seekers, recruiters and hiring managers.
Efficient
Free to join
Dedicated support
Not a member? Sign up today and see what Recruiter can do for you.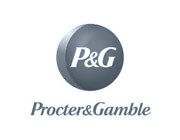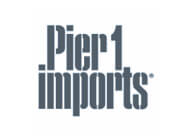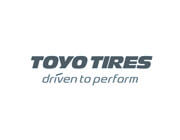 Unmatched Firepower
Benefit from the largest network of recruiters in the world.
Top Quality
We follow industry best practices and review all applicants.
Highly Efficient
One platform and a single point of contact makes life easier.
Great Support
World-class customer service to take care of your every need.
These Customers are
happy
Here's what some of our customers are saying
The people are great and provide the best service possible in this business. I got timely feedback from clients and was provided status on my submissions in a very timely manner. I never felt like I was submitting candidates into the proverbial black hole.

Glenn Garrett
Sr. Technical Recruiter, Link 2 Talent
I have had nothing but positive experiences. I am very happy with the prompt responses and efficient communication from this team. Not all recruitment platforms communicate well with their recruiters, and this is something that I truly appreciate.

Cynamon Scott
CEO, CynVoe Enterprises
The Job Market has been a great recruiting source for making more placements. There are always a ton of job orders in many industries, and that provides a lot of opportunities. The staff and customer service within the platform have been amazing as well!
Sam Knipp
Owner, KP Recruiting Group
HIRING TOP TALENT?
Let us do the heavy lifting for you. Our platform puts your hard-to-fill jobs in front of more recruiters than anyone else does.

Name your fee. Maximum reach. One contact. Get results. Start hiring.
Employers
Recruiters
LOOKING FOR A BETTER JOB?
Send your resume to the largest list of recruiters on the planet. Browse 6+ million jobs and create job alerts.

We represent you directly if you're a match for our Job Market openings.
Job Seekers
RECRUITER
TODAY
Daily career and recruiting advice, tips and opinions from the experts
News
Recruiter.com Partners With Top Recruiter
​Recruiter.com, a leading on-line recruiting and career service technology platform which offers recruiters access to a marketplace of fee based jobs, announced today a strategic partnership with Top Recruiter, a leading film production company for the recruitment industry. Recruiter.com will help bring the show to over 3 million users and social media followers. Top Recruiter […]
August 08, 2016
News
Come Recommended and Recruiter.com Release New HR Survey
Come Recommended and Recruiter.com release a new survey that finds HR professionals don't use mobile devices as much as others to find the content they want, and they like to receive e-newsletters in spite of the usual email overload. Come Recommended, a leading content marketing and digital PR consultancy for job search and HR tech […]
August 08, 2016
News
Recruiter.com Announces Recruiter Loyalty Rewards Program
Recruiter.com, an online global recruiting and career service which offers recruiters access to a job market of fee-based jobs, announced today the launch of a new Loyalty Rewards Program for recruiters. Recruiter.com's Loyalty Rewards Program, the first of its kind in the industry, gives recruiters an added incentive to participate in the Job Market platform. […]
August 08, 2016
Career and Recruiting Information