Elevate Your Professional Brand with the Recruiter.com Leadership Program
The Recruiter.com Leadership Program is an exclusive initiative allowing industry thought leaders to reach Recruiter.com's engaged readers in the HR, recruitment, and employment sectors.
Membership terms and conditions apply. Fee is 100% refunded if your membership is not accepted.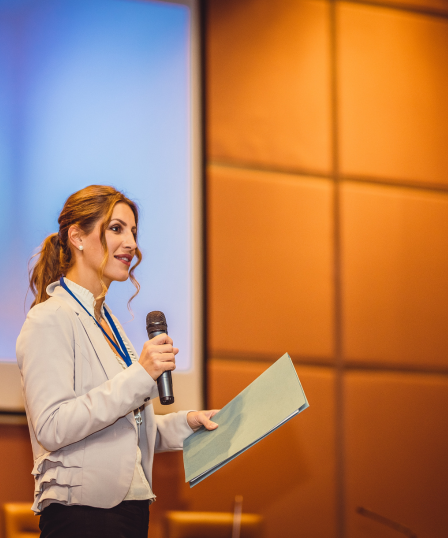 Exclusive Benefits
Members of our network enjoy exclusive benefits, including publication opportunities on Recruiter.com, promotion through social media and newsletters to our expansive followership, webinar participation opportunities, editorial review, and more.
Writing for Recruiter.com
You'll gain direct access to our content submission system, allowing you to submit up to four articles per month, if approved for publication. Our editor will provide review and modifications.
Promote Your Professional Brand and Voice
Utilize your writing to project your professional brand and voice to our millions of community members. Establish yourself and your company as leaders in the HR and recruitment industry. Your content and name could be included in our newsletters and social media posts, further boosting your exposure.
Be a Recognized Authority in Your Field
As a contributor to Recruiter.com, you get a platform to reach and educate millions in the HR and recruitment industry.
For years, Recruiter.com has been a leading content provider for professionals in the HR, recruitment, and employment sector worldwide. Readers look to us for insightful, up-to-date content on managing and growing their HR and recruitment endeavors.
Join this esteemed network now to help others while reinforcing your professional brand and reaching your target audiences.
How It Works
Submit Payment for Consideration: $1,250/yr as of Q2 2023
Editorial Review: Our editors will contact you via email to review your background. You may be asked to schedule a brief 1:1 interview to discuss your application.
Acceptance: If your application is not accepted, we will provide a 100% refund of your application fee.
What guidelines should I follow when considering submissions to Recruiter.com?
We look for valuable and practical advice for our audience - content that helps people advance the way they do their jobs. In terms of length, we look for comprehensive, 1,000-word articles.
How much does it cost to be a member of the Recruiter.com Leadership Program?
Can I cancel my membership in the Leadership Program?
If you are not accepted into the Leadership Program, we offer a 100% refund. If accepted, we do not offer pro-rated refunds or cancellations. However, you may cancel your next year's membership at any time.
What's your policy on website linking?
We do not allow content for the sole purpose of search engine optimization, such as using non-editorial links for commercial reasons. We do, however, include a hyperlink in the author byline.
Can I submit commercial content?
We look for content that offers value. Discussing content within your business niche is acceptable, and then people can discover your company through your author bio. However, outright commercials for your service are not allowed.
Do you have additional offerings for added exposure?
Yes. We offer inclusion in our Talent Marketplace for an additional $999/year. Custom programs are also available.