Earth Day 2022: Top 10 Environmental Jobs to Recruit For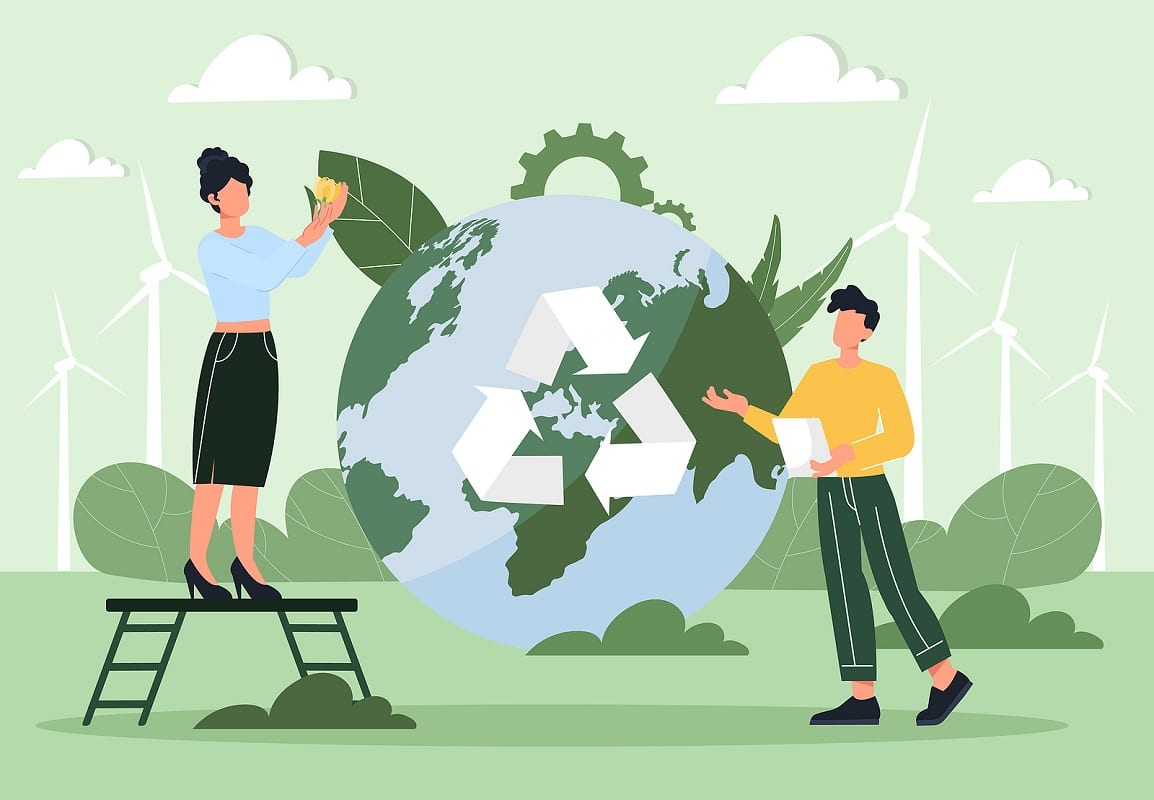 According to the latest BLS data , environmental jobs are expected to grow at a fast rate of 8% through 2030. Because of this, many recruiters will need to be familiar with popular environmental roles and know how to recruit for them.
Earth Day is the perfect time to learn all you need to know about these jobs. By knowing how to source great environmental talent, you can do your part to help save the environment.
So keep reading to discover what you need to know about the top ten environmental roles in the job market you may need to recruit for in the future.
1. Environmental Scientist
Environmental scientists can have a wide range of responsibilities, but their main focus is supporting and preserving the environment. They might be out in the field doing research, but they could also be in an office to create different plans for projects.
Each environmental scientist can have a different focus. Some will focus on cleaning up the environment; others will be working to figure out how to control and manage pollution or other issues.
2. Environmental Specialist
Environmental specialists may still have a college education, but they are more focused on how the population impacts the environment. Then, they will identify the problems and try and come up with a solution.
They may need to maintain safety on sites, do internal audits for companies, do inspections, and review documents related to the environment.
Because of how diverse their roles can be, make sure that you know exactly what their role will be so you know which qualities to look for in a candidate.
3. Conservation Scientist Officer
A conservation scientist will work to make sure that we protect natural resources. They will generally work in a national park or forest or a nonprofit like the Piedmont Environmental Council. They will work to establish regulations on mining, logging, and even visitors.
Sometimes, they may even work to reduce the risk of a forest fire by thinning dead trees, planting certain trees, or clearing out sick trees.
A conservation scientist will typically need a bachelor's degree in forestry or biology, so you should look for that when analyzing them.
4. Environmental Technician
An environmental technician only needs an associate's degree, so the requirements for this position aren't as strict.
They will use technology and other instruments to control and monitor different pollution levels in the environment. They will also do site surveys, inspections, audits, and evaluations for different pollution technology.
One of the essential aspects of recruiting for this position is looking for work experience or on-the-job training.
5. Air Quality Engineer
Air quality engineers usually require a bachelor's degree, but it's even better if you can find a candidate who has a master's in environmental engineering or a related field. You will also want to look for candidates with an internship where they gained valuable experience.
Air quality engineers are important for ensuring that the indoor air quality will be up to standard, or they could also fix contaminated sites. They may also need to do statistical modeling or make sure that businesses will follow all government regulations. They could work for governments, but they can also work for private companies.
6. Marine Biologist
A marine biologist will need a master's degree in biology or marine studies, and they focus on studying plants and animals in the ocean. However, they also can be discovering new species, learning more about existing ones, and balancing the ecosystem.
You'll likely recruit for businesses near the ocean or the water. This type of wildlife biologist will need to be okay with living near the water and comfortable with diving, going on a boat, or more. They may even need to travel around the world as well.
7. Environmental Planner
Environmental planners will have a role that has multiple different responsibilities, so you'll need to check with a hiring manager before sourcing candidates. These planners might help with developmental projects that can protect the natural environment. However, they can also research top environmental concerns, like pollution, and come up with a plan to address the problem.
These environmental planners will need a bachelor's degree in an associated field, and they can work for private employers or the government.
8. Solar Consultant
As solar energy becomes more popular, you might also be recruiting a solar consultant. These people are experts in this type of renewable energy, and they'll be able to explain how these systems work to potential clients.
You'll need to find someone comfortable with traveling because they'll likely need to visit multiple job sites. Since they'll be working with many customers, you should be seeking someone who has excellent customer service. If they have this skill, this is a good sign that they will succeed in this role if paired with solar energy expertise.
9. Geoscientists
Geoscientists normally need a master's degree, and they'll be doing research for private companies.
They will also need to be comfortable with traveling because they'll likely need to travel to different sites, collect samples, and do site inspections.
They will also need to prepare scientific reports, plan out field studies, conduct laboratory experiments, and analyze photographs and logs of geological formations.
10. Hydrologist
A hydrologist will need a bachelor's degree, but the top talent has a master's degree. This is one of the unique environmental jobs, and the hydrologists will focus on protecting the water on the planet.
They analyze how water moves through the environment, and they'll also be able to identify different risks of possible pollution. When searching for candidates, make sure that you find someone who has good analytical and planning skills.
Start Recruiting for These Environmental Jobs Today
These are only the top ten environmental jobs that you might need to recruit for, but there are many more green jobs as more companies realize just how important protecting the environment is.
However, if you don't have a lot of experience recruiting in the environmental industry, Recruiter.com has the expertise to support you. Along with an extensive network of recruiters with expertise in the environmental field, we also have a powerful AI sourcing tool that will help you find the best environmental candidates.
If you're interested in learning more about how these solutions can help you find the best environmental talent, contact us today !
Get the top recruiting news and insights delivered to your inbox every week. Sign up for the Recruiter Today newsletter.