Opening doors for you
A better opportunity is always around the corner. So
even if you are happily employed
,
you should keep all your options open. As we know, situations can change very quickly nowadays...
You have talent and can go places. All you need is to reach the right people. This is where we come in.
1
Create an account
2
Tell us what you are looking for
HAPPILY EMPLOYED
Stay anonymous and let opportunities come to you. It could mean more money, more flexibility, better skills. It's like having your own agent working for you.
JOBSEEKERS
Tired of looking for a job? Contact the right people who can help you. We hook you up with local recruiters who specialize in your areas of expertise.
RECRUITERS
Expand your talent pool and get easy access to candidates who are willing to move for the right opportunity. Grow your business with new clients.
BUSINESS OWNERS
Hiring can be a tedious affair. Find and contact the right match for your company. Reach out to trusted recruiters to help you with your search.
VENDORS
Generate qualified leads. Put your products and services in front of your target audience. Promote your brand to the world and build trust.
3
Build your page
Make it public or anonymous in one click.
4
Find people who can help
Our filters take you to the right match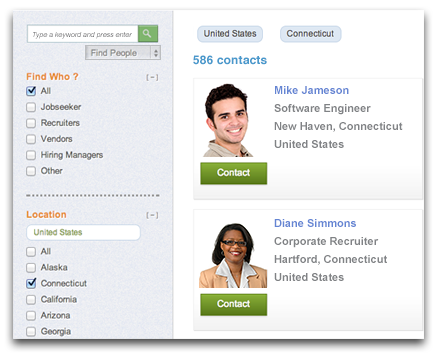 5
Easily contact people...
6
...Or let opportunity find you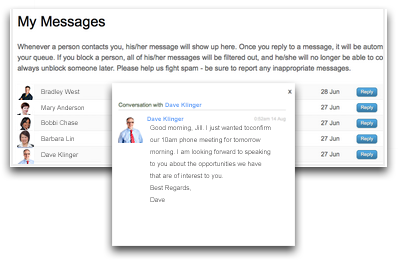 It's free!